Article: Stay Dry and Stylish with Paikka Rain Coats for Dogs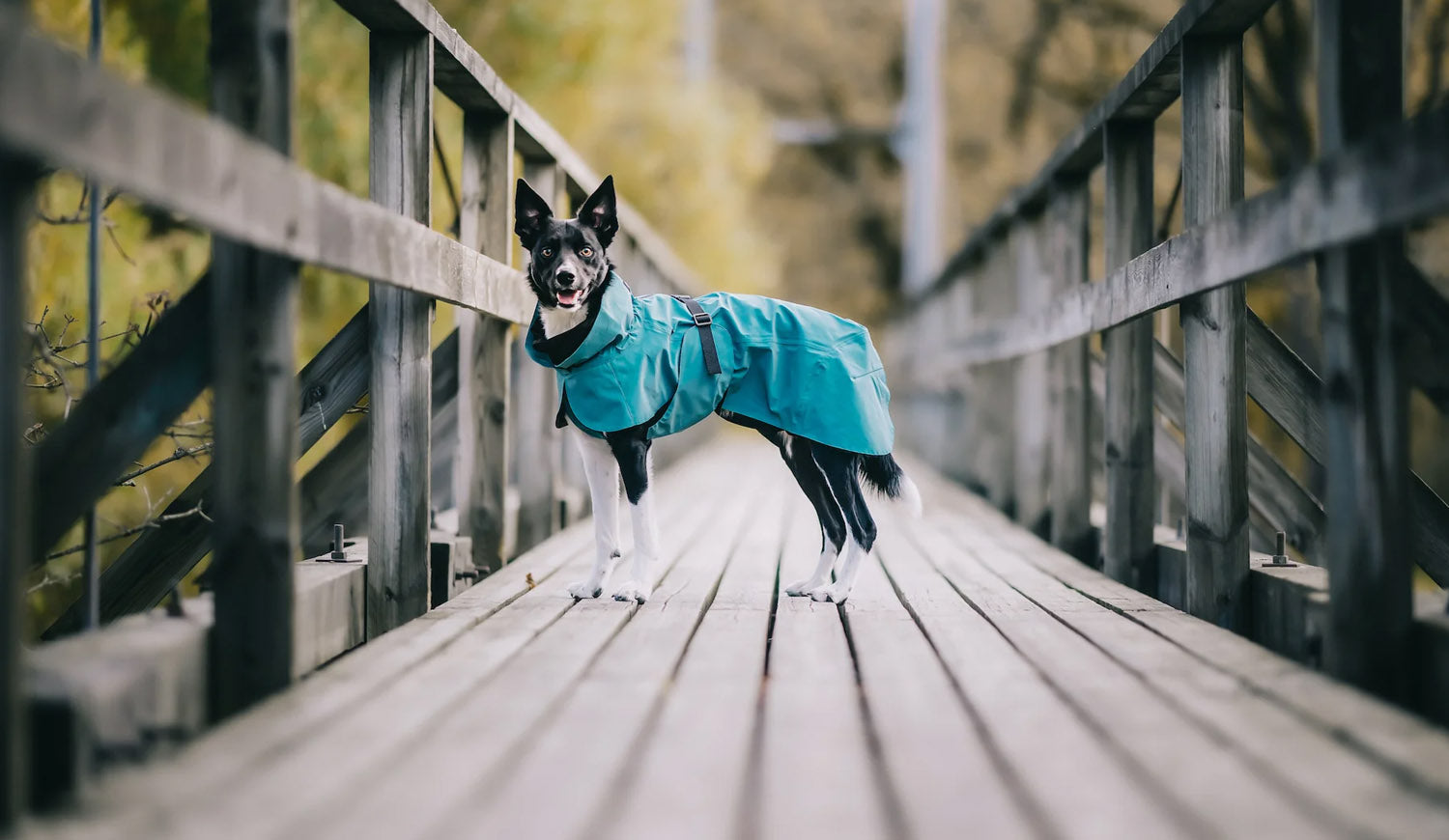 Stay Dry and Stylish with Paikka Rain Coats for Dogs
Are you tired of wet fur and soggy walks with your furry friend? Look no further than Paikka rain coats for dogs. Not only are they functional and protect your pup from the elements, but they also add a touch of style to their wardrobe. Keep reading for a brand review of Paikka rain coats and what makes them a must-have for any pooch.
We understand that as a dog owner, you may face the challenge of choosing the right gear for your furry friend. With so many options available such as dog raincoats, jackets, and recovery clothing, it can be overwhelming. To simplify this process, we recommend the luxurious PAIKKA Recovery Raincoat that has all the best features in one jacket. This extraordinary jacket not only keeps your dog dry but also invigorated and stylishly safe.

With its 100% waterproof fabric and taped seams, this raincoat will protect your dog from getting wet and uncomfortable. Moreover, the smart reflective material used in this coat ensures maximum visibility of your dog in low light conditions. The colorful reflective effect gives an added layer of style and safety for your best friend.

The special Far infrared (FIR) emitting lining in the jacket helps to warm up your dog's muscles before exercise, and aid in its recovery post-workout. This lining improves blood flow and microcirculation ensuring your dog's comfort during exercise.

Furthermore, the hood of the raincoat is waterproof and warm, preventing water and chill from getting in through the collar while also offering the option to cover your dog's ears. Other key features that make this raincoat incredible are the harness opening with a zipper for adjustable sizing, and adjustable neckline, waist, back length, and leg straps. These smart adjustments are hidden for style and safety, making this coat as practical as it is fashionable. We believe that every dog deserves the care and knowledge of a professional athlete when it comes to gear.
In conclusion, Paikka raincoats are a must-have for any fashion-forward and practical dog owner. With their high-quality materials, variety of styles, fun and practical features, wide size range, and ethical and sustainable values, it's no wonder why they are becoming a popular choice among pet owners. Say goodbye to soggy walks and hello to stylish and functional raincoats for your furry friend.