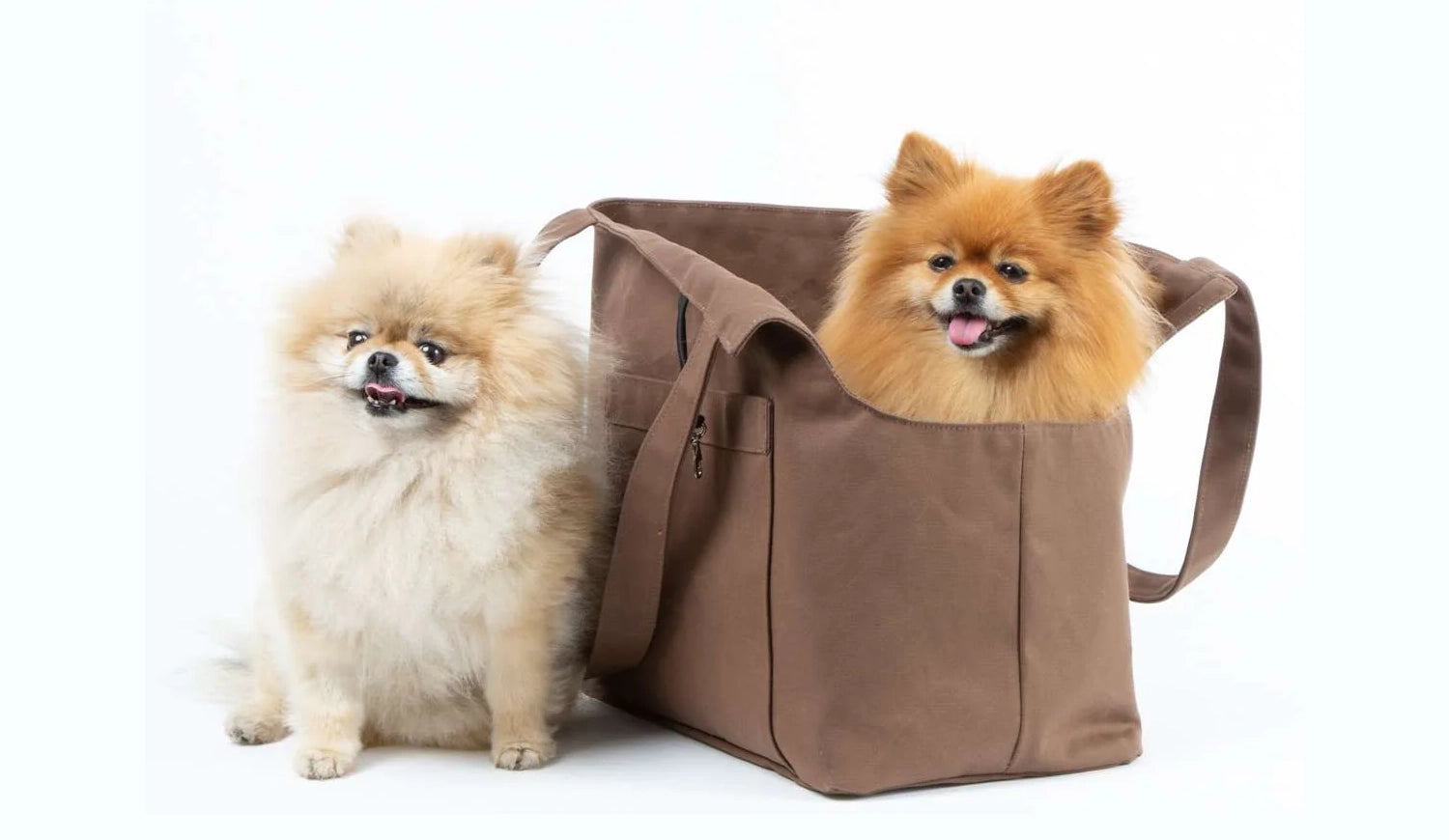 Travel in Style with the New Waxed Cotton Bag Range
As a dog owner, you undoubtedly love to go on adventures with your furry friend. Whether you're taking a weekend trip to the countryside or jet-setting to a tropical paradise, your dog is often along for the ride. However, with extra equipment and supplies needed to keep your pup comfortable, travelling with your dog can sometimes be a hassle. Luckily, the new waxed cotton bag range from Soho Poms has arrived, providing a solution to dog owners' travel needs while keeping your pet stylish and comfortable.

What makes the new waxed cotton dog bags so special, you ask? First and foremost, these bags are made of durable waxed cotton material that is both water-resistant and easy to clean. The waxed cotton bag range includes a variety of colours and cushion inset option to help you find the perfect carrier for your pooch.

Our exquisite collection of Rainy Poms Waxed Cotton carrier bags, meticulously crafted using revolutionary dry-waxed 100% cotton that is not only extremely hard-wearing but also incredibly luxurious. Designed to cater to your dog's comfort and convenience, our pick and sleep dog carrier has fold-over sides creating an instant cosy bed that may even replace your precious pup's actual bed! The cushion features a firm base, a foam core middle layer, and a super-soft top layer to provide your loyal companion with nothing but pure and utter comfort.

Crafted with impeccable water-repellent, breathable composition, it keeps your furry friend at ease in almost any weather condition. This waxed cotton canvas is extremely low maintenance, as it can be simply machine washed on a cool setting.

To keep you stylish and comfortable while carrying your beloved pet, our carrier bags feature strong double-sewn straps that are precisely the right length for shoulder carrying. We only use high-quality waxed cotton from the British Millerain Company, a family-owned business that has been producing paraffin-based waxed cotton since the 1800s. Not only do they make waxed cotton for apparel use, but also for the industry, military-grade canvas, and even highly durable sailcloth. So, trust Rainy Poms for luxurious, comfortable, and durable pet carrier bags!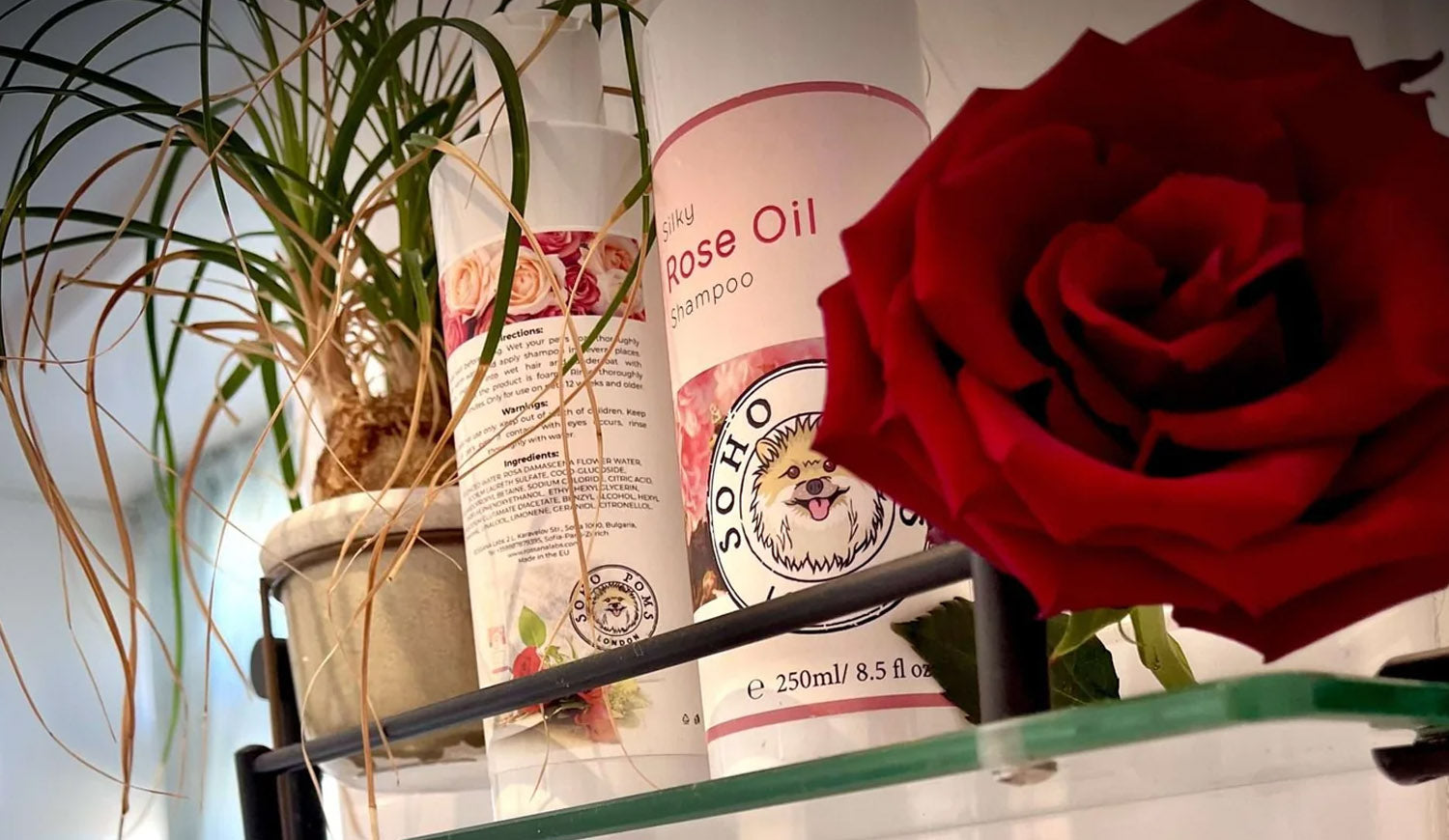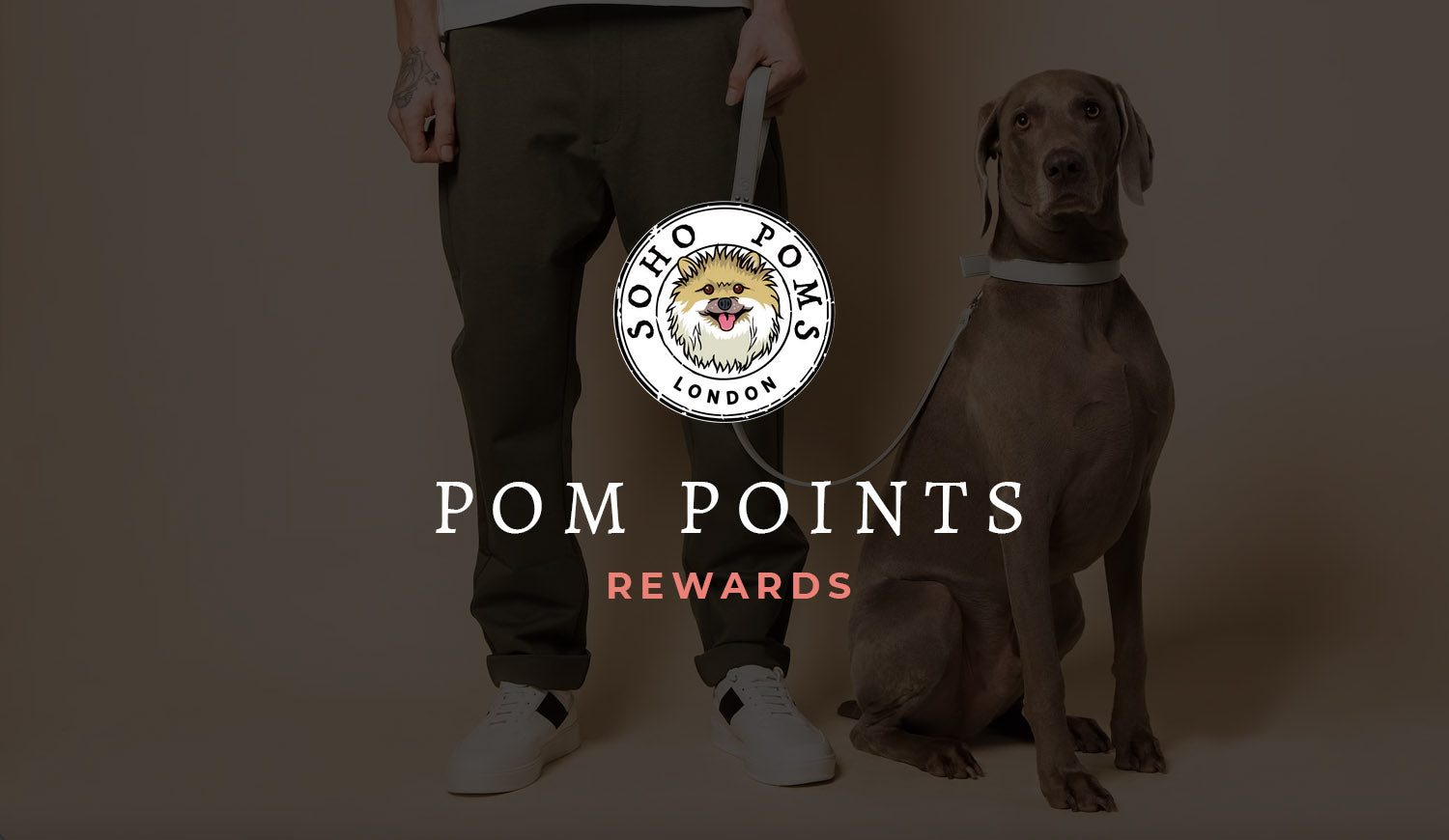 Experience Better Rewards with Pom Points
Attention all dog owners and luxury shoppers out there! Here at Soho Poms we have just launched our much-awaited rewards programme called Pom Points, which promises to take your shopping experience...
Read more